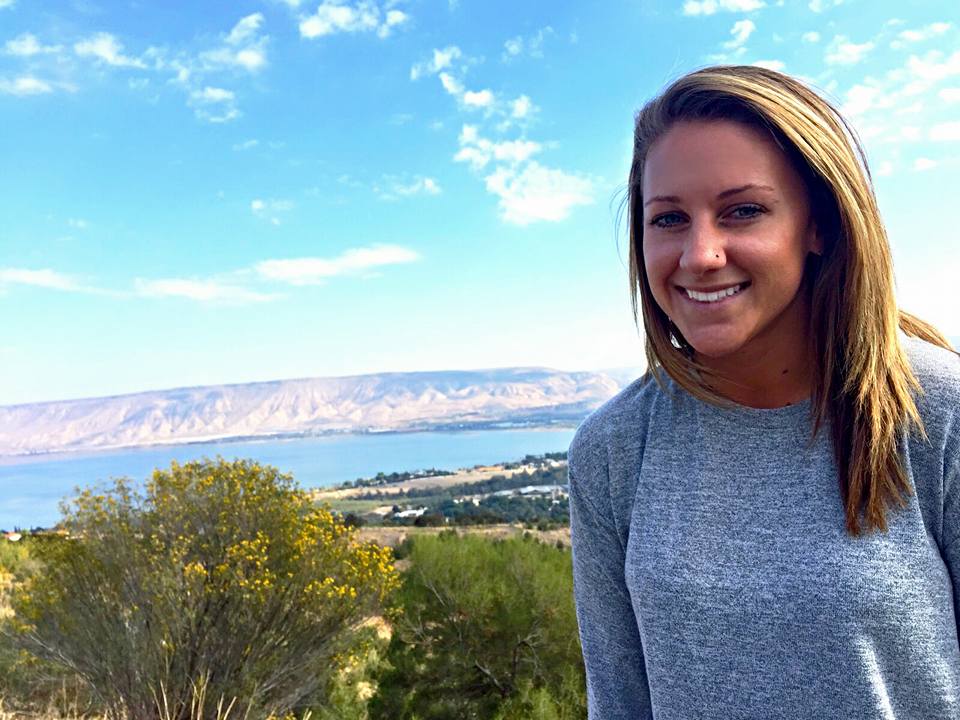 HEY HEY HEY! And WELCOME to my PASSION PAGE!! For those of you who don't know me, my name is ALI SCHAEFER and I've been indulging in MY PASSION to PLAY SOCCER for nearly a quarter of a century. Why? To MEET new PEOPLE, have INCREDIBLE EXPERIENCES and TRAVEL THE WORLD! It is my firm BELIEF that everyone can use what it is they LOVE to live an EXTRAORDINARY LIFE and my goal is to INSPIRE YOU with my story and show you that IT IS POSSIBLE! I am living my DREAM!!!
If you haven't already noticed, I am an INTENSE person! At the early age of 4, my parents needed a way to funnel all this energy so they decided to put me in soccer. Discovering your passion is VITAL to living a full and happy life and I was so lucky to hit the jackpot early on. I was a natural! Scoring goals on goals on goals, I could even beat the boys! By the time I turned 10, I was a rising star in Las Vegas, anything was possible and I set my sites on playing for the USA Women's National Team!
I began training harder and at the age of 13, I was selected for an international squad that would travel to Brazil for two weeks! Back in the day I rocked bright orange FILA boots and after a brilliant game on the pitch, scoring some sick goals, I climbed back onto our tour bus. The fans from the game crowded around the bus, banging on the sides and chanting Or­-an­ge Cleats, Or­-ange Cleats! Ohh the sweet sound of fame! Could life get any better? Throughout my high schoolyears, my club team was uber competitive and we traveled all over America playing in tournaments. I went to California, Texas, Florida, Washington DC, Colorado, even Hawaii (twice!) I was beginning to see soccer could take me places.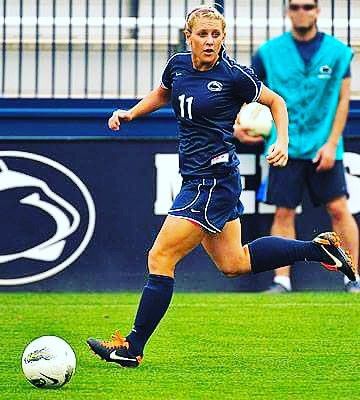 I am always game for a new adventure, so when it came time to go to a University and an opportunity to move to the other side of the country reared its mysterious head, I jumped on it. I was lucky enough to play for a storied sport school with the biggest alumni association in the world, Penn State! There I made friends with all my new east coast buddies and even traveled to Nicaragua one summer to volunteer for an organization called Soccer Without Borders. My favorite story from college is the summer I was put up with a host family in 90210 Beverly Hills. I played on a summer team, the Pali Blues, with Alex Morgan, Tobin Heith, Lauren Cheney, Sydney Leroux, Kelly O' Hara, need I name more?! I even got to scrimmage Marta! She's like the female Michael Jordan of Women's soccer! And life was gooood in Hollywooood!
After college, like many other players, I moved back home and hung up my boots. Not by choice! I wanted to keep playing, but didnt see where or how. The professional leaugue was in flux and things were so uncertain. One of my best friends from Pali Blues was playing professional soccer in Russia at the time and I reached out to her, searching for an opportunity to make playing possible for me. I wanted to see the world! And after a few calls, I was connected with her agent and was preparing myself to move to the other side of the world for my next big adventure! Bring on Sweden!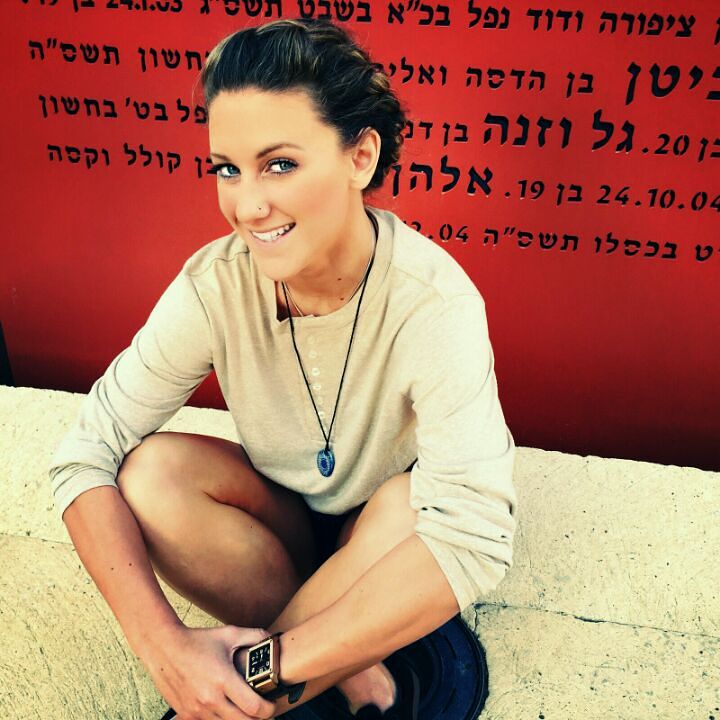 Since that fateful day, I have mustered up the courage to move my life overseas. I've been able to play in Sweden, Finland, and Israel for six month seasons each. I've had time to dive deep into the culture, meet the most amazing humans imaginable, and in my spare time, travel to over 30 different countries! My only responsibility abroad is to play the sport I love. There is ALOT of down time to do literally anything I set my heart on. I am living my absolute dream, exploring the world, building deep global friendships, and opening my heart to all the amazing experiences this juicy world has to offer!
What Im trying to say here is, yes, it took a lot of hard work to get where I am and to earn these opportunities. But work isn't really work when you're doing what you love, am I right? And yes, I haven't made the National Team (yet!), but having that big goal has steered me down a path of wonder and bliss. If every day I wake up fulfilled and happy, then Ive reached my true goal and I strive to blow it to bits each and every day!
When I finished college, so many tremendous players around me hung up their boots for good. I wonder if they understood that they could be using their talent to travel the world as well! If there is a will, there is a way, and there is so much opportunity to seize life for all its worth, with a little belief, love, and desire! If you think this is a life you could see for yourself, please shoot me a message and I can share more on just how Ive manifested my dreams! Even if you are not a footballer, it is my belief you can use your passion to conquer the world. So reach out to me! Let me know what questions you have! Lets get this party started!!